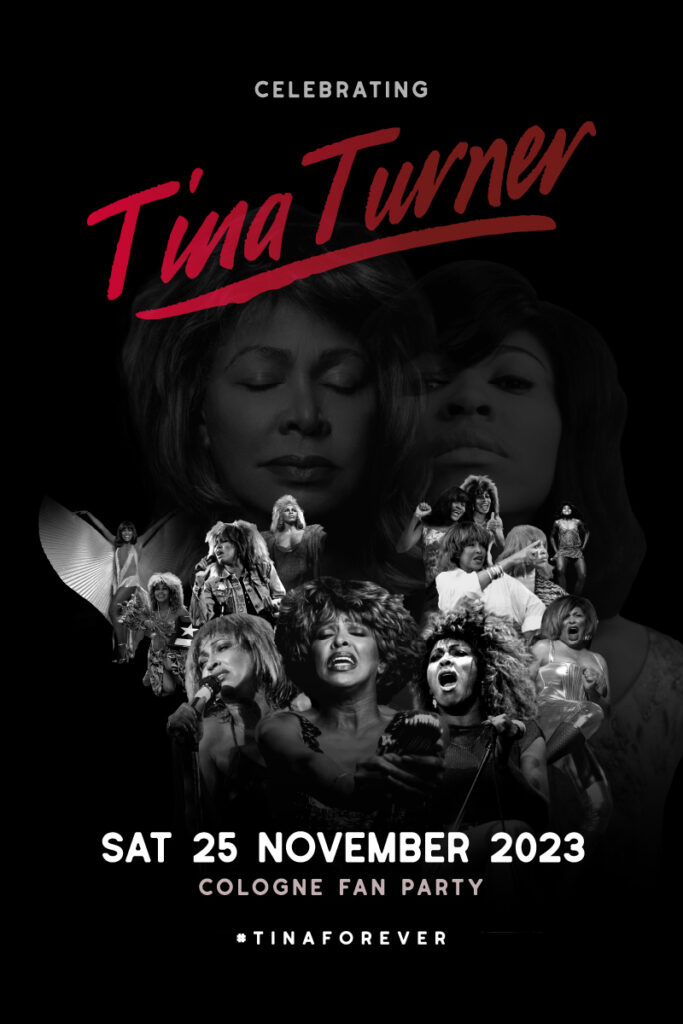 On November 25, fans from all over the world will gather in Cologne, Germany to honor the life and legacy of The Queen of Rock 'n' Roll: Tina Turner.
Part memorial, part party, Tina's followers will celebrate her incredible life and career on what would have been her 84th birthday, and six months after her passing.
The program will feature Anastasia Bain, who currently stars in the Stuttgart production of Tina The Musical as GG, Tina's grandmother.
Special guest is Chanel Haynes, who played Tina in the West End production of Tina The Musical. Chanel is a two time Grammy nominated artist and star in her own right, most recently working with the Rolling Stones.
Find out more about the program
Of course there will be Tina music all night long, sharing memories with fans from all over the world, and yes, dancing. The event is guest list only. If you would like to join, please contact us to find out more.